The First Mobile Photo Magazine in the World
Photo by Jeffrey Simpson
@breadgeek
, partner and shareholder 777
Subscribe now
1 PAYMENT FOR 4 ISSUES. PRINT AND DOWNLOADABLE VERSIONS
Acquire the current issue and complete the collection of Shooter Magazine
DOWNLOADABLE DIGITAL VERSIONS
ACQUIRE THE DIGITAL VERSION OF EACH ISSUE FOR ONLY €16
High resolution digital PDF format. Optimized for all digital devices and operating systems
What is Shooter?
It's the First Mobile Photo Magazine in the World, published four times per year – to last a lifetime!
Almost 1 kg of pure paper!
2 different covers, more than 10 artists, more than 200 pages, more than 200 photos…
Mobile photo art immortalised on paper
Each issue is printed on high-quality paper stock together with one exceptionally printed photo, numbered and signed.
#Shootermag
Our hashtag has more than one million photographs. Don´t forget to participate… tag your photo!!
Democratization of photographic art
You could be one of the future published artists in Shooter Print Edition.
Shooter World
2010 Instagram came. 2011 Shooter Magazine was born. 2017 A new era for Shooter Magazine!
WE DO NOT SEEK CUSTOMERS, BUT RATHER PARTNERS, FRIENDS, COLLABORATORS AND PATRONS!
THE RULES OF OUR GAME ARE HONESTY, TRANSPARENCY, AND SUSTAINABLE BENEFITS.
IF YOU WOULD LIKE TO BE ONE OF ONLY 3,000 PARTNERS, FRIENDS, COLLABORATORS OR PATRONS AND BECOME A SHAREHOLDER OF SHOOTER MAGAZINE, ALL YOU NEED TO DO IS TO SUBSCRIBE. YOU WILL RECEIVE FOUR ISSUES PER YEAR AND THE PERSONAL "WHITE VIP CARD", ACCREDITING YOU AS SUBSCRIBER OF THIS UNIQUE AND PIONEERING PROJECT. TOGETHER WITH EACH QUARTERLY ISSUE YOU WILL ALSO RECEIVE A NUMBERED AND SIGNED PRINTED PHOTO.
THESE ARE HARD TIMES, AND IT IS OUR LOT TO DWELL BETWEEN DISASTER AND MIRACLE.
YOU ARE PART OF THE MIRACLE!
A COUNTERCULTURAL AND COUNTER-TREND PRODUCT THAT IS BORN IN THE NETWORK AND ENJOYED ON A TRADITIONAL HIGH-QUALITY PAPER FORMAT
Being a SHOOTER is being part of a unique community
Welcome to SHOOTER, the gallery of the most beautiful and inspiring artwork that has flooded in from extraordinary mobile photographers all over the world. We celebrate the talent of emerging yet incredible mobile photographers and exhibit their work in our magazine.
For most non-photographers, a picture is a simple snapshot. It's here for a moment and then gone the next. It gets lost in oblivion of thousands of other pictures. That's the reason why SHOOTER aims to bring these snapshots to life by printing and engraving them on paper, becoming themselves a piece of art.

SHOOTER: Transforming the digital and making it tangible, taking the ephemeral and making it eternal.
SHOOTERS AROUND THE WORLD
OUR SUBSCRIBER ARE LOCATED IN:
GERMANY ARGENTINA AUSTRALIA AUSTRIA BELGIUM BRAZIL CANADA CHILE CHINA COLOMBIA CROATIA DENMARK SOUTH KOREA SPAIN UNITED STATES ENGLAND FINLAND FRANCE GREECE ISRAEL ITALY JAPAN KUWAIT MALAYSIA MEXICO NETHERLANDS NORWAY PORTUGAL UNITED KINGDOM CZECH REPUBLIC SWEDEN SWITZERLAND TURKEY UNITED ARAB EMIRATES URUGUAY …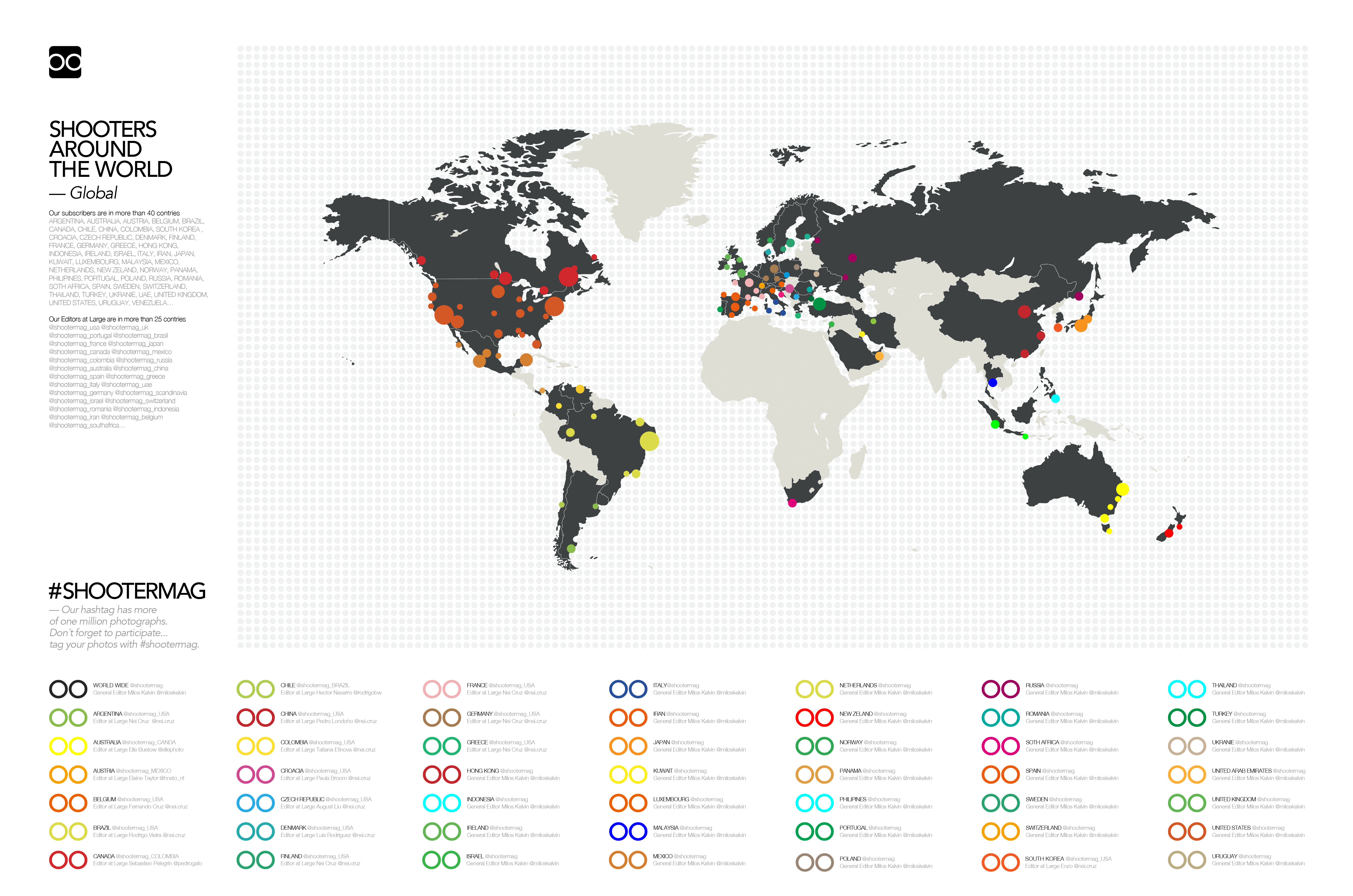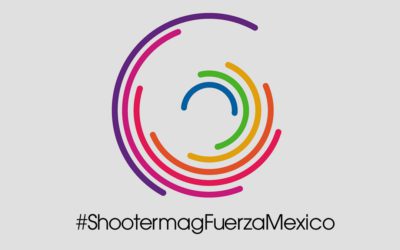 From the headquarters of Shootermag in Spain, we express to our Mexican brothers our profound sadness for the events that took place in September. We send the most sincere condolences to the families of those who lost their lives and all our solidarity to those...
read more